Here I am in some really cute pictures with my Mom. I love her a lot!!! The picture below was taken at 11 weeks of age.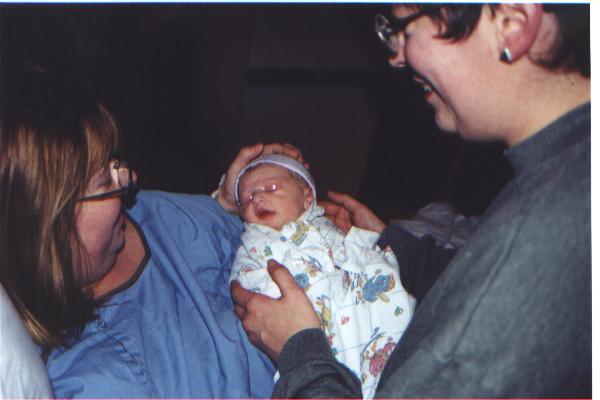 Thats' me with my Mom and Aunt Lisa above (I am the small one in the middle). My Aunt Lisa was a big help in the delivery room. Thank you very much Aunt Lisa!






The picture below was taken was I was about 2 weeks old. I am up to 7 pounds, 9 ounces and 20.75 inches at this point. Look how much I have grown! Sucking my thumb is just one of my many talents!